Muhlenberg County Wills, Estates, Deeds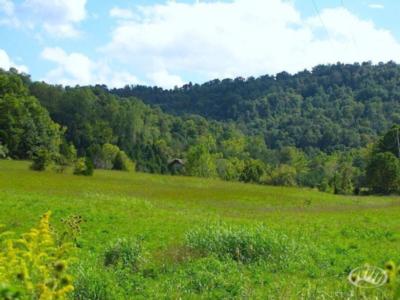 Muhlenberg County was founded in 1798 and was named for General Peter Muhlenberg, of Revolutionary War fame. The county seat is Greenville, Kentucky.
Muhlenberg County Probate Records available to members of
Kentucky Pioneers
Images of Muhlenberg County Wills and Estates 1801 to 1814
Abott, John
Alcock, Richard Nelson
Allison, William
Anderson, Robert
Bailey, Thomas
Biggerstaff, Benjamin
Bowman, Peter
Butler, Gilbert
Byrd, John
Campbell, Patrick
Campbell, William
Cockrum, James
Combs, Thomas
Cooley, Susanna
Davis, Henry
Deboyn, Batten
Deboyn, John
Durall, Skinner
Durelle, John
Fisher, John
Forker, Thomas
Gish, Christian
Goodman, Silvy
Groves, Jonathan
Harrison, Jesse
Herrin, David
Hunsinger, Mathias
Hussley, Jacob
Kinchelow, Lewis
Lesley, Valentine
Lewis, Charles
McCartney, James
McKinney, John
McLane, John
McNary, William
Naught, George Sr.
Noftzinger, Jacob
Penrod, John
Penrod, Tobias
Perrel, John
Prowse, Thomas
Reno, Lewis
Rhoades, Daniel
Rhoades, Henry
Rhoades, Joseph
Rhoades orphans
Rose, Lenox
Sever, Frederick
Smith, John
Stom, Leonard
Stump, Francis
Talbert, John
Tyler, Richard
Vought, John
Ward, Thomas
Ward, William
Ware, Thomas
Wills, Francis
Wilson, Elijah
Wootton, Elijah
Young, William Sr.
Learn if your ancestors left a will or estate record? An easy, quick (and free) way to find out is to click on the links below.

County Records of 8 Genealogy Websites
Alabama
Georgia
Kentucky
North Carolina
Virginia
South Carolina
Tennessee
Become a Member
GeorgiaPioneers.com
KentuckyPioneers.com
NorthCarolinaPioneers.com
SouthCarolinaPioneers.net
VirginiaPioneers.net
Genealogy-Books.com
GaGraduates.com (Graduates database from ca 1830 to 1925)
SoutheasternGenealogy.com (Miscellaneous records in AL, LA, MD, PA, NJ
NY, TN, TX)

BUNDLE RATE for 8. Access to all eight websites plus additional data in other States: Bibles, genealogies, civil war records, colonial records, marriages, wills, estates, special collections, books written by renowned Georgia genealogist Jeannette Holland Austin.
Membership to 8 Genealogy Websites - Reoccurring subscription with guaranteed low rate
REOCCURRING SUBSCRIPTION WITH PAYPAL = $150 per year. Guaranteed low rate so long as your subscription continues to renew itself. You may unsubscribe at any time, however, to prevent the reoccurring charge, you must "cancel" before the renewal date. To do this, login to your PayPal account and select the cancel option.
About your password. Please allow up to 2 hours for your password. If not received in a timely manner, click to send reminder
FIND YOUR KENTUCKY ANCESTORS NOW!