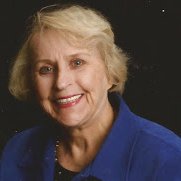 Annual Returns are Part of Every Estate
By Jeannette Holland Austin
Even if a person dies intestate, you can still find the heirs. This is done by examining the annual returns for every year until the estate is closed. The first thing which happens is that an administrator is appointed who makes an inventory of the estate, has a sale to sell off the items and subsequently files a return every year thereafter to the probate county in the county which the person died. This return lists all disbursements ranging from funeral expenses to distributions to the heirs which may occur at any time over the period the estate is active. The heirs then give receipts, called vouchers. Examine the expenditures closely. Try to ascertain the identity of the payees. One easy method is a study o f the census records for that county. Some of the heirs are husbands of daughters, so check out these names in the marriage records.
Learn if your ancestors left a will or estate record? An easy, quick (and free) way to find out is to click on the links below.

County Records of 8 Genealogy Websites
Alabama
Georgia
Kentucky
North Carolina
Virginia
South Carolina
Tennessee
Become a Member
GeorgiaPioneers.com
KentuckyPioneers.com
NorthCarolinaPioneers.com
SouthCarolinaPioneers.net
VirginiaPioneers.net
Genealogy-Books.com
GaGraduates.com (Graduates database from ca 1830 to 1925)
SoutheasternGenealogy.com (Miscellaneous records in AL, LA, MD, PA, NJ
NY, TN, TX)

BUNDLE RATE for 8. Access to all eight websites plus additional data in other States: Bibles, genealogies, civil war records, colonial records, marriages, wills, estates, special collections, books written by renowned Georgia genealogist Jeannette Holland Austin.
Membership to 8 Genealogy Websites - Reoccurring subscription with guaranteed low rate
REOCCURRING SUBSCRIPTION WITH PAYPAL = $150 per year. Guaranteed low rate so long as your subscription continues to renew itself. You may unsubscribe at any time, however, to prevent the reoccurring charge, you must "cancel" before the renewal date. To do this, login to your PayPal account and select the cancel option.
About your password. Please allow up to 2 hours for your password. If not received in a timely manner, click to send reminder
FIND YOUR KENTUCKY ANCESTORS NOW!