Ohio County Wills, Estates, Annual Returns, Inventories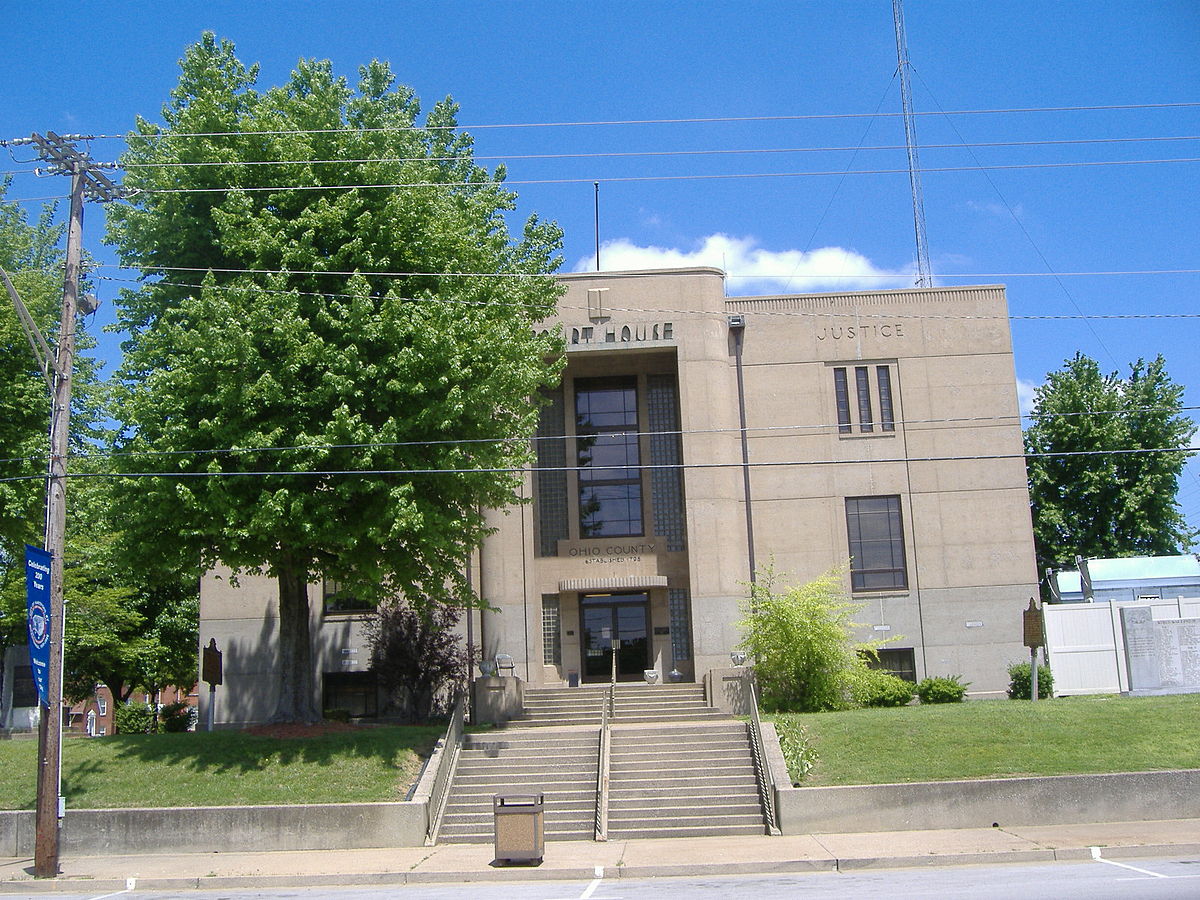 Ohio County was formed in 1798 from land taken from Hardin County and was named for the Ohio River, which originally formed its northern boundary; however, lost its northern portions in 1829 at the forming of Daviess and Hancock counties. The first settlements in Ohio County were Barnetts Station and Hartford. In January 1865, during the American Civil War, the courthouse in Hartford was burned by Kentucky Confederate cavalry because it was being used to house soldiers of the occupying Union Army. However, the county records were removed first and preserved. They county seat is Hartford.
Images of Wills, Estates, Distributions, Inventories, Appraisements, Guardianships
Book A, 1800 to 1824
Book B, 1826 to 1843
Book C, 1841 to 1862
Book D, 1862 to 1912
Indexes to Probate Records
Wills and Estates, 1800 to 1824
Wills and Estates, 1841 to 1862
Find your Kentucky Ancestors
Includes Genealogy Records in Alabama, Georgia, Kentucky, North Carolina, South Carolina, Tennessee and Virginia.

1-year subscription - $150

Note: This subscription renews itself annually. When you are ready to cancel, to avoid further fees, please cancel (online) with Paypal in advance of the renewal date.