"Ashland" Henry Clay House
By Jeannette Holland Austin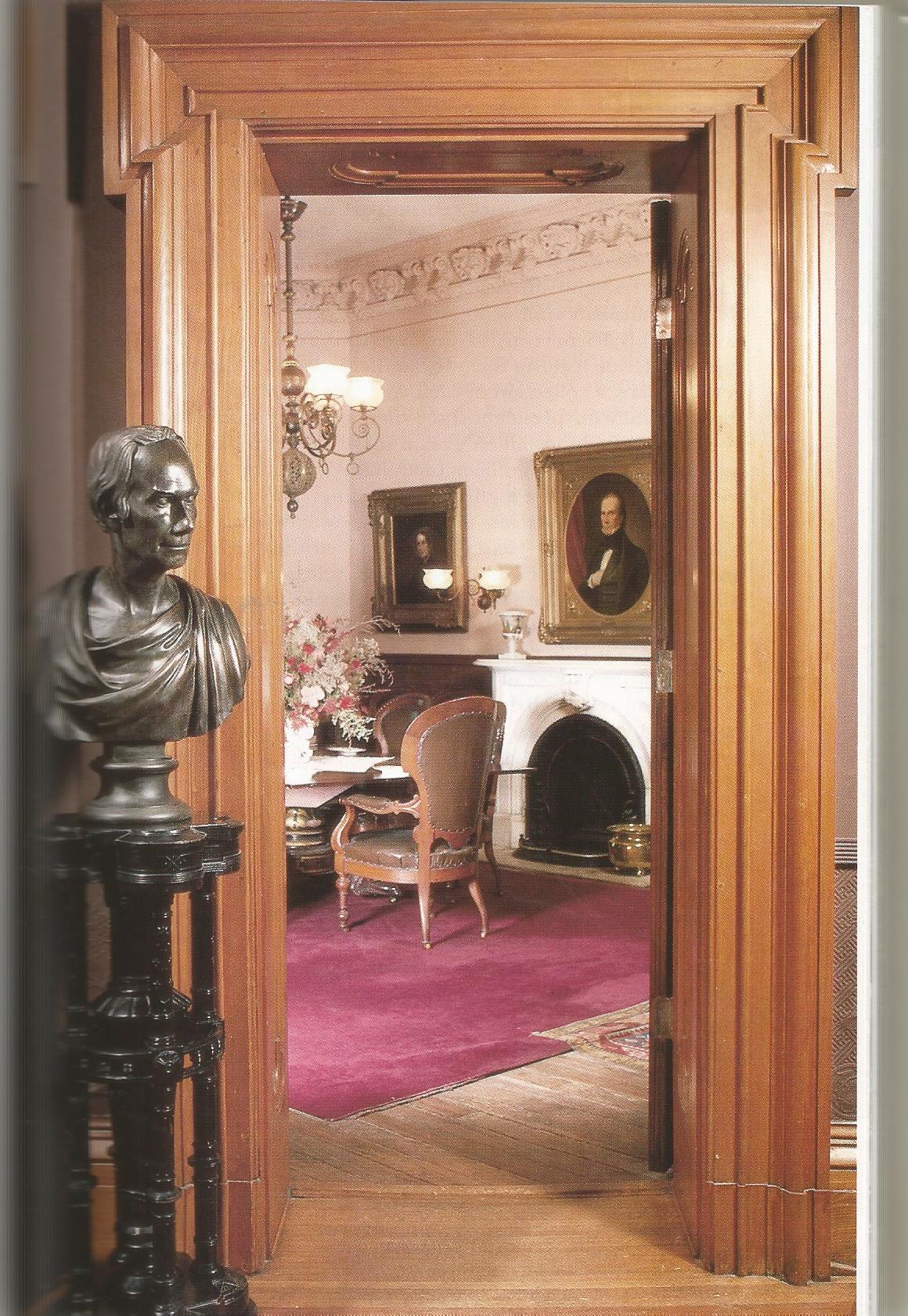 "Ashland" was originally built by Henry Clay who resided there from 1812 to 1851. The present house on the site was reconstructed in 157 by his son, James Clay, who used the same foundation and original floor lan, except that he added elements of the Italianate designs. Most of the furnishings on display in the house today are original to the house. The property once consisted of some 600 acres of land. Henry Clay imported thoroughbred horses and pedigreed livestock to Kentucky and built a private racetrack as well. Henry Clay served as the U. S. Senator and Speaker of the House of Representatives. He was in favor of the War of 1812 and negotiated its peace in 1814.
Find your Ancestors on
Kentucky Pioneers
Learn if your ancestors left a will or estate record? An easy, quick (and free) way to find out is to click on the links below.

County Records of 8 Genealogy Websites
Alabama
Georgia
Kentucky
North Carolina
Virginia
South Carolina
Tennessee
Become a Member
GeorgiaPioneers.com
KentuckyPioneers.com
NorthCarolinaPioneers.com
SouthCarolinaPioneers.net
VirginiaPioneers.net
Genealogy-Books.com
GaGraduates.com (Graduates database from ca 1830 to 1925)
SoutheasternGenealogy.com (Miscellaneous records in AL, LA, MD, PA, NJ
NY, TN, TX)