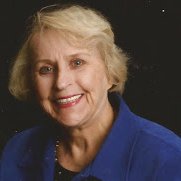 You Need an Eye to Detail
By Jeannette Holland Austin
A number of clues exist in public records which help the genealogist to locate lost relatives. One ancestor which I had researched for many years was discovered by reading Revolutionary War Pensions for that surname. It was Joseph Lane, resident of Missouri whose application stated that he had two sons who'd left home years ago, one who went west and the other to either Kentucky or Georgia. Although no given names were provided, my detailed notes provided two brothers in Georgia fitting that description. From there, I studied their estate records, viz, inventories, sales, annual returns and vouchers to see who was listed and where they resided. The names given in these types of records bear close relationships to the deceased. I found one lost ancestor by searching Jasper County annual returns (for everyone with that surname) and discovered that a trip to Kentucky was an item paid for and listed in the annual returns. This linked "the origin" of the family. Other great digs are deed records where heirs sell their inheritance and name other heirs in the deed. Every single record of that surname must be researched for little clues.
Learn if your ancestors left a will or estate record? An easy, quick (and free) way to find out is to click on the links below.

County Records of 8 Genealogy Websites
Alabama
Georgia
Kentucky
North Carolina
Virginia
South Carolina
Tennessee
Become a Member
GeorgiaPioneers.com
KentuckyPioneers.com
NorthCarolinaPioneers.com
SouthCarolinaPioneers.net
VirginiaPioneers.net
Genealogy-Books.com
GaGraduates.com (Graduates database from ca 1830 to 1925)
SoutheasternGenealogy.com (Miscellaneous records in AL, LA, MD, PA, NJ
NY, TN, TX)

BUNDLE RATE for 8. Access to all eight websites plus additional data in other States: Bibles, genealogies, civil war records, colonial records, marriages, wills, estates, special collections, books written by renowned Georgia genealogist Jeannette Holland Austin.
Membership to 8 Genealogy Websites - Reoccurring subscription with guaranteed low rate
REOCCURRING SUBSCRIPTION WITH PAYPAL = $150 per year. Guaranteed low rate so long as your subscription continues to renew itself. You may unsubscribe at any time, however, to prevent the reoccurring charge, you must "cancel" before the renewal date. To do this, login to your PayPal account and select the cancel option.
About your password. Please allow up to 2 hours for your password. If not received in a timely manner, click to send reminder
FIND YOUR KENTUCKY ANCESTORS NOW!