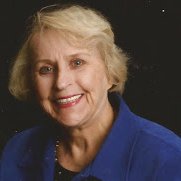 The Wilderness Home in Kentucky
By Jeannette Holland Austin
As the cultivation of tobacco was too convenient a profit to ignore, the English were disappointed because they wanted the colonists to supply raw goods to the English markets and were looking forward to shipments of iron, timber, potash, hemp, silk and other commodities. However, the English authorities shot themselves in the foot by repressing every effort of the colonists to manufacture their own clothing and other necessities. Every coat worn by the planter, every dram of spirits consumed by him obtained by trading tobacco with Holland, diminished the value of the Virginia market for English goods. And, as the Europeans moved across the Shenandoah Valley into Kentucky, a different type of emigrant emerged on the landscape. He was the true adventurer. The energetic lifestyle of the hunter and trapper willing to form militias to protect the homestead against marauding Indians created its own forts, and economy. So it was that German immigrants and the Scotch-Irish during the early part of the 18th century took the wagon road out of Pennsylvania and crossed through the Blue Ridge Mountains.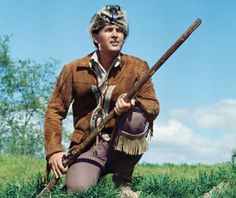 Previously, head coverings were sewn with beaver fur sent to England for working up, and then returned in the shape of hats to be sold or bartered. But the Kentuckian explorer trapped beaver and other animals for fur and used it to craft necessities required in the wilderness home. History of Virginia in the Seventeenth Century by Philip Alexander Bruce.
Bell County Wills, Estates, Deeds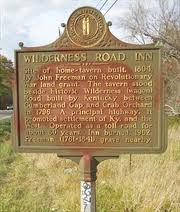 Bell County was formed in 1867 from parts of Knox and Harlan Counties and was annexed from Knox County in 1872. It was named after Joshua Fry Bell ("Josh Bell"). The Wilderness Road was built through Bell County during the 1790s.There were court house fires in 1914 and again in 1918 and a flood in 1976 during which occurrences the records were destroyed. The records listed below are those which survived.
Bell County Probate Records available to members of
Kentucky Pioneers
Digital Images of Bell County Wills and Estates, 1869 to 1879
Arnet, Elias
Arthur, Zack
Campbell, Archibald
Davis, Preston
Goodin, Hardin
Hutchins, John
Lane, Samuel
Lock, Alexander
Parsons, John
Learn if your ancestors left a will or estate record? An easy, quick (and free) way to find out is to click on the links below.

County Records of 8 Genealogy Websites
Alabama
Georgia
Kentucky
North Carolina
Virginia
South Carolina
Tennessee
Become a Member
GeorgiaPioneers.com
KentuckyPioneers.com
NorthCarolinaPioneers.com
SouthCarolinaPioneers.net
VirginiaPioneers.net
Genealogy-Books.com
GaGraduates.com (Graduates database from ca 1830 to 1925)
SoutheasternGenealogy.com (Miscellaneous records in AL, LA, MD, PA, NJ
NY, TN, TX)

BUNDLE RATE for 8. Access to all eight websites plus additional data in other States: Bibles, genealogies, civil war records, colonial records, marriages, wills, estates, special collections, books written by renowned Georgia genealogist Jeannette Holland Austin.
Membership to 8 Genealogy Websites - Reoccurring subscription with guaranteed low rate
REOCCURRING SUBSCRIPTION WITH PAYPAL = $150 per year. Guaranteed low rate so long as your subscription continues to renew itself. You may unsubscribe at any time, however, to prevent the reoccurring charge, you must "cancel" before the renewal date. To do this, login to your PayPal account and select the cancel option.
About your password. Please allow up to 2 hours for your password. If not received in a timely manner, click to send reminder
FIND YOUR KENTUCKY ANCESTORS NOW!