How Far Back Do the Records Go?
By Jeannette Holland Austin

Any genealogical research needs to be as legitimate as possible and each generation should be verified in order to avoid getting on the wrong track. You can possibly find your ancestor reference in 1066 in the Domesday Book. This was in the days of William the Conqueror when he required a complete listing of all residents in order to tax them.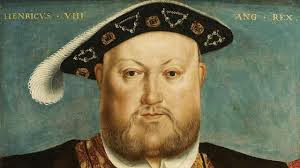 Henry VIII broke from the Catholic Church in 1538. Search parish records. Expect to find a simple reference, without family information. The name is good enough to establish that person as a resident in 1066 A. D. The best hope of accuracy, however, occurs to about 1500, the era when parish records were being kept in England. The old Irish records did not survive, and there is very little on Scotland. However, from the 1400's (you might find a 1400 entry in some parish registers) through the 17th century, the religion was in upheaval. William VIII broke off from the Catholic Church and established the Anglican religion. This is what you will mostly find so far as parish records are concerned. I cannot tell you if the Catholic records survived. If they did, they are not available to the public. The parish registers are complete with christenings, marriages, births and deaths. The back of each book contains the "mortuary". A christening date is a baptism date. Sometimes the parents christened children born several years apart on the same date. What you have is a general time frame for the birth. There exists records during the 1300s in certain dioceses, like Canterbury. In England, various dioceses maintained public records and the best thing to do is search everywhere there exists a record that early. The monarchy records are replete with many details of the reign. Relatives of the king were "given in marriage" by the king so references can be gleaned from the many records of that monarchy. An very excellent resource of old English records online is Origins. You can obtain copies. Essentially, it is a good idea to zero in on the district where your relatives resided and then locate church records and the like. Many, many person descend from royalty, which means relationships to most of the earls, dukes and aristocrats of the time. Royal families had illegitimate children as a matter of course, some of whom were recognized while others were not. In their enthusiam, some of the records reflect lineages to Adam and Eve. This is not possible. We have no such records. There could be as much as 2000 years of missing records. Regretably, the ancient genealogies are misleading and filled with errors. Jeremiah the prophet gave in marriage Tea Telphi, a daughter of King Zedekiah of Jerusalem sometime after 600 B. C. , in marriage to an Irish prince. It is from that union that most of the kings of England descend. Even if we had the records from 600 B. C. forward, the bible is missing tons of genealogies before and after the flood. We need the Irish records from 600 B. C. to 1066, and even then, the prospects look dim.
Hickman County Wills, Estates, Deeds
The site where General Polk fortified a site along the Mississippi River against the Union forces during the War Between the States. For this reason the site was called the Gibralter of the West. Hickman County was founded in 1822 and named after Captain Paschal Hickman of the 1st Rifle Regiment, Kentucky Militia. While he was a resident of Franklin County, Kentucky he was wounded and captured at the Battle of Frenchtown in January of 1813 and killed by Indians in the Massacre of the River Raison. The first county seat was Columbus, Kentucky where a court house was built in 1823. In 1830 the county seat was removed to Clinton, Kentucky.

Hickman County Probate Records available to members of Kentucky Pioneers

Miscellaneous Wills and Estates

Baker, Benjamin
Baker, Glover
Barner, Francis
Brown, Joseph
Bucklar, Cornelius
Crafton, Robert
Gamble, Joseph
Gregory, Jeremiah
Hargraves, Thomas
Irvine, Caleb
Masters, Abner
McGuffin, Joseph
Morris, Thomas
Ray, Joseph
Robinson, Smith
Shields, Samuel Virteyard, John

Learn if your ancestors left a will or estate record? An easy, quick (and free) way to find out is to click on the links below.

County Records of 8 Genealogy Websites
Alabama
Georgia
Kentucky
North Carolina
Virginia
South Carolina
Tennessee
Become a Member
GeorgiaPioneers.com
KentuckyPioneers.com
NorthCarolinaPioneers.com
SouthCarolinaPioneers.net
VirginiaPioneers.net
Genealogy-Books.com
GaGraduates.com (Graduates database from ca 1830 to 1925)
SoutheasternGenealogy.com (Miscellaneous records in AL, LA, MD, PA, NJ
NY, TN, TX)

BUNDLE RATE for 8. Access to all eight websites plus additional data in other States: Bibles, genealogies, civil war records, colonial records, marriages, wills, estates, special collections, books written by renowned Georgia genealogist Jeannette Holland Austin.
Membership to 8 Genealogy Websites - Reoccurring subscription with guaranteed low rate
REOCCURRING SUBSCRIPTION WITH PAYPAL = $150 per year. Guaranteed low rate so long as your subscription continues to renew itself. You may unsubscribe at any time, however, to prevent the reoccurring charge, you must "cancel" before the renewal date. To do this, login to your PayPal account and select the cancel option.
About your password. Please allow up to 2 hours for your password. If not received in a timely manner, click to send reminder
FIND YOUR KENTUCKY ANCESTORS NOW!