How Family Stories Shape the Future
By Jeannette Holland Austin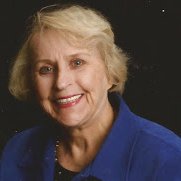 Little children love to hear family stories. In fact, they have a deep need for them. The reason is to learn more about their own identity. It is satisfying to learn how grandma made a funny mistake, or how others handled difficult times. What family story does not begin with "Times were harder when I was growning up," etc.
Did you play with toys? Or, did your great grandmother spend her evenings sewing dolls for Christmas? Then there is Uncle Joe who owned a T-model Ford. The further that we trace back in time, the more that we learn about ourselves. We resemble our families in temperament and appearance but how do we resemble them in their struggles and the wars which they fought for the future? Something to think about.
Victorian Doll
Warren County Kentucky Wills, Estates, Deeds
Pictured is Bowling Green, Kentucky. The history of Warren County dates back to several Native American villages and burial mounds. General Elijah Covington was one of the first land owners. McFaddens Station was established as early as 1785 on the northern bank of the Barren River at Cumberland Trae. by Andrew McFadden. Warren County was established in 1796 and was named after General Joseph Warren of Revolutionary War fame as haviing dispatched William Dawes and Paul Revere on the famous midnight ride. Warren also fought at the Battle of Bunker Hill.

Warren County Probate Records available to members of Kentucky Pioneers

Miscellaneous Wills
Learn if your ancestors left a will or estate record? An easy, quick (and free) way to find out is to click on the links below.

County Records of 8 Genealogy Websites
Alabama
Georgia
Kentucky
North Carolina
Virginia
South Carolina
Tennessee
Become a Member
GeorgiaPioneers.com
KentuckyPioneers.com
NorthCarolinaPioneers.com
SouthCarolinaPioneers.net
VirginiaPioneers.net
Genealogy-Books.com
GaGraduates.com (Graduates database from ca 1830 to 1925)
SoutheasternGenealogy.com (Miscellaneous records in AL, LA, MD, PA, NJ
NY, TN, TX)

BUNDLE RATE for 8. Access to all eight websites plus additional data in other States: Bibles, genealogies, civil war records, colonial records, marriages, wills, estates, special collections, books written by renowned Georgia genealogist Jeannette Holland Austin.
Membership to 8 Genealogy Websites - Reoccurring subscription with guaranteed low rate
REOCCURRING SUBSCRIPTION WITH PAYPAL = $150 per year. Guaranteed low rate so long as your subscription continues to renew itself. You may unsubscribe at any time, however, to prevent the reoccurring charge, you must "cancel" before the renewal date. To do this, login to your PayPal account and select the cancel option.
About your password. Please allow up to 2 hours for your password. If not received in a timely manner, click to send reminder
FIND YOUR KENTUCKY ANCESTORS NOW!