Detective Work
By Jeannette Holland Austin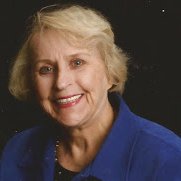 If you are a genealogist, you are also a detective, analytical, curious, a hoarder of old photos and things, and unique thinker. And over the years, you have developed a keen memory of time, places and dates. Unresolved facts bother you, like "where was he in 1850?" You see, the puzzle is yet incomplete. History and political events tie into your queries. After a study of census records dating from 1790 to 1940, your curiosity leads you to court houses where every conceivability exists. Especially, old wills, estates and marriages, which is just a start. Tax digests, deeds, minutes, inventories, sales, divisions, administrations, guardian ships and the like are next, and so on. An easy beginning is to search the wills on Kentucky Pioneers.
Knox County Kentucky Tax Digests
Knox County was formed on December 19, 1799 from portions of Lincoln County and was named for General Henry Knox, also appointed Secretary of War during the War Between the States.

Knox County Probate Records available to members of Kentucky Pioneers

Tax Digests

1816 Tax List
1826 Delinquent Tax Returns
1800 Quarter Sessions Court

Learn if your ancestors left a will or estate record? An easy, quick (and free) way to find out is to click on the links below.

County Records of 8 Genealogy Websites
Alabama
Georgia
Kentucky
North Carolina
Virginia
South Carolina
Tennessee
Become a Member
GeorgiaPioneers.com
KentuckyPioneers.com
NorthCarolinaPioneers.com
SouthCarolinaPioneers.net
VirginiaPioneers.net
Genealogy-Books.com
GaGraduates.com (Graduates database from ca 1830 to 1925)
SoutheasternGenealogy.com (Miscellaneous records in AL, LA, MD, PA, NJ
NY, TN, TX)

BUNDLE RATE for 8. Access to all eight websites plus additional data in other States: Bibles, genealogies, civil war records, colonial records, marriages, wills, estates, special collections, books written by renowned Georgia genealogist Jeannette Holland Austin.
Membership to 8 Genealogy Websites - Reoccurring subscription with guaranteed low rate
REOCCURRING SUBSCRIPTION WITH PAYPAL = $150 per year. Guaranteed low rate so long as your subscription continues to renew itself. You may unsubscribe at any time, however, to prevent the reoccurring charge, you must "cancel" before the renewal date. To do this, login to your PayPal account and select the cancel option.
About your password. Please allow up to 2 hours for your password. If not received in a timely manner, click to send reminder
FIND YOUR KENTUCKY ANCESTORS NOW!